Instructors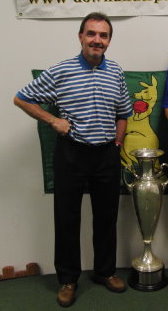 Australian born Golf Professional, John Wilkinson, has an insatiable appetite for helping students improve their golf games, regardless of the level at which they play. With over 23 years experience as a Head Golf Professional, Director of Golf and Director of Golf Instruction at prominent golf clubs throughout the USA and Australia, he is constantly seeking opportunities to create Golf programs of excellence that can transform any golf enthusiast into the best possible golfer they can possibly become. 
Over the last 7 years, 100% of his college-bound students received scholarships. John is also credited with over 1,200 student tournament victories during his career including coaching the youngest Ohio State Amateur Winner in history.
"John's immense knowledge of golf swing mechanics is amazing! Since I have been working with him, I have become a better and more consistent ballstriker."
- Joo Young-Lee, Ohio Junior Amateur Champion, 2010 & Ohio State Amateur Champion 2014
"John Wilkinson is a great communicator and shares this unique gift and his passion for the game, to enthusiastically teach all levels of golfers to become the best they can be."
- Kristal Parker, LPGA Touring Professional
"..most importantly, is his desire and effective ability to instill and build confidence in all his students."
- Mike Leidy, Head Golf Coach, Lima-Bath HS
CONTACT JOHN at : John (@) DownUnderPar.com   |   (937) 408-3070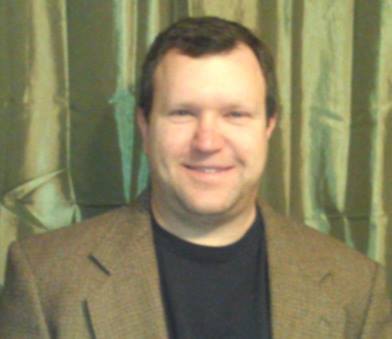 Aaron Schulman has been an avid and competitive player and instructor since the age of 13, after a severe baseball accident prohibited his return to baseball. At that time, his grandfather introduced him to the game of golf. One year later, he qualified for varsity golf as a freshman at Canfield High School and became one of very few 4-year lettermen, and helped lead their junior and senior year teams to a 3rd place and a 2nd place trophy in the Ohio State Tournaments for OHSAA Division 1.  He holds a 9 hole scoring record of 32 at his former High School, and played Collegiate golf, winning several junior and collegiate tournaments in OHSAA and NAIA.  He has over 8 years of competitive golf experience, is an avid and enthusiastic golf student, and has over 20 years experience teaching players of all skill levels how to improve.
Aaron currently teaches near Delaware, Ohio, near Springfield, Ohio and surrounding areas.  Call him for personal or group instructions and pricing.    Aaron @DownUnderPar.com   |   (614) 594-8661
"Aaron, thanks for you help. I tried the new backswing today and my drives went about 25 yards farther."
-J.R. Columbus, Ohio
"After spending much time with Aaron, I have found him to be one of the most patient and endearing people and instructors I have ever met."

-Daniel Lee - Co Owner Gravity Golf Inc.