Ohio's #1 Golf Instructor
---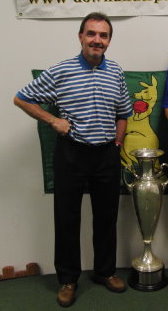 Australian born Golf Professional, John Wilkinson, has an insatiable appetite for helping students improve their golf games, regardless of the level at which they play. Withover 20 years experience as a Head Golf Professional, Director of Golf and Director of Golf Instruction at prominent golf clubs throughout the USA and Australia, he is constantly seeking opportunities to create Golf programs of excellence that can transform any golf enthusiast into the best possible golfer they can become.
Over the past 5 years, 100% of his college bound golf students have received golf scholarships.
He trained 4 Ohio Amateur Champions in the same year, including the Junior, Senior, Women's and Ohio Amateur Champion.
His students have achieved over 1,000 tournament victories over the scope of his career.